SEQ Futsal Premier League
The competition is the premier futsal league in Queensland and forms an essential part of the state's pathway for futsal players.
Senior men and women competitions are underpinned by junior boys teams across Under 12s, Under 14s, Under 16s and Youth Men (17-19) and junior girls for Under 13s, Under 15s and Under 17s.
The 2020 season will see the fifth edition of the SEQ FPL, kicking off on Saturday, 14 November and culminating with the Festival of Futsal Finals Series on the weekend of 19 and 20 December.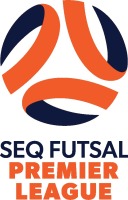 FQ Futsal State Titles
The State Titles provide an opportunity for teams from across Queensland to come together to compete to become champions within their age group, and the overall champion club.
One of the highlights of the FQ futsal calendar, the State Titles also act as a pathway to the FFA Futsal National Championships.
The tournament is a major part of the FQ Futsal State Metro Team talent identification and selection process, alongside the SEQ Futsal Premier League introduced as an additional pathway for 2020.
During State Titles a selection committee will identify players for the state Metro Squads made up of 20 players who will have opportunity to train together, followed with a final selection of 10 players in the teams to compete in the 2021 FFA Futsal National Championships.
Johnny Warren Champions of Champions
The Johnny Warren Champions Cup is a regional competition which fulfils the second stage of the Football Queensland Futsal Player Pathway. This elite Competition is organised in order to provide for Players, Match and Team Officials who have been identified as being the best in their local competition in which they can further develop their skills.
The tournament is aimed at the best club teams from each FFA Futsal Club to compete in this prestigious annual event for the title of "Champion Of Champions".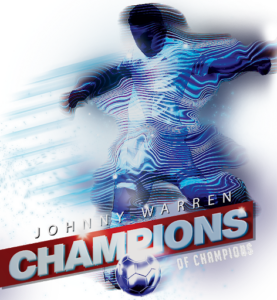 Gold Coast International Futsal Cup
The Gold Coast International Futsal Cup is Australia's largest and most international Futsal tournament
It's the teams from around the world that make the tournament unique!
With representative teams from Australia, New Zealand, Solomon Islands and Asia, the Gold Coast International Futsal Cup is the marquee event in the Australian Futsal calendar.
The tournament is aimed at the best futsal players from each FFA Futsal Association from a wide range of age groups.