About Ipswich Futsal
Ipswich Futsal is Ipswich's official provider of Futsal, under the worldwide governance of FIFA and in Australia and Queensland by FFA and FQ.  Ipswich Futsal is committed to developing futsal and making it accessible, so if you are a development or community player, an experienced player or new to football, 5 years old or 55 year old then Ipswich Futsal is for you. In recent years, our academy has grown to cater for most age groups, developing local futsal talent and representing Ipswich Futsal at the highest levels of Queensland Futsal.
Ipswich Futsal Academy provides:
Junior academy and representative teams to develop Ipswich's futsal stars of the future
Senior representative teams to compete against the best futsal clubs in Queensland
Head over to our site's academy section for more details about Ipswich Futsal Academy and what it has to offer.
Ipswich Futsal also offers social competitions to the local community across all age groups:
Junior summer comps for 5 to 15 year olds
Youth summer comp for 16 to 20 year olds
Senior summer and winter comps for players 16 years old and over.
All of our social comps are open gender, with the exception of Senior Womens. As our comps are strong and growing we are able to grade our senior comps to accommodate players of different skill and physical ability.
About Futsal
Futsal is a fast and exciting 5-a-side version of outdoor football, that is excellent for developing skills and fitness, as well as being a great deal of fun, as all players are actively involved in the game.  It is played with a small (size 3-4) low bounce ball on an indoor court (eg. basketball court) with touchlines.  This makes for a fast paced game where every player is actively involved in the game, having fun and getting lots of touches of the ball.
The small low bounce ball, helps to keep the ball  on the ground encouraging better ball skills
Having touchlines and not nets or walls encourages the player to keep the ball in play, which develops their ball skills, touches, passes and team work.  The ball rolls faster on a futsal court compared to an outdoor field, so players needs to better judge their passes and runs.
Being a small sided game there are a lot of 1v1 opportunities, encouraging all players to be comfortable and excel in a one-on-one situation
The fast pace of futsal develops quick decision making.
The small court and closeness of the goals develops rapid transition skills between attack (BP) and defence (BPO)
There are many other areas that futsal is excellent for such as team work, use of space, balance and communication.
Our Venue
Say hello to our venue at Ripley Valley State Secondary College. The Ripley Valley SSC school hall is a state-of-the-art modern sports venue, built with functionality, design and convenience at the forefront. Including two futsal courts with a large perimeter for spectators, the hall is built with a shock absorbent floor for the occasional rough and tumble in futsal. Using the latest technology, the hall comes with the capability for a wirelessly controlled digital scoreboard display for each court. With over 150 undercover carparks and 100 external carparks all adjacent to the hall, parking will never be a hassle.
Venue Pics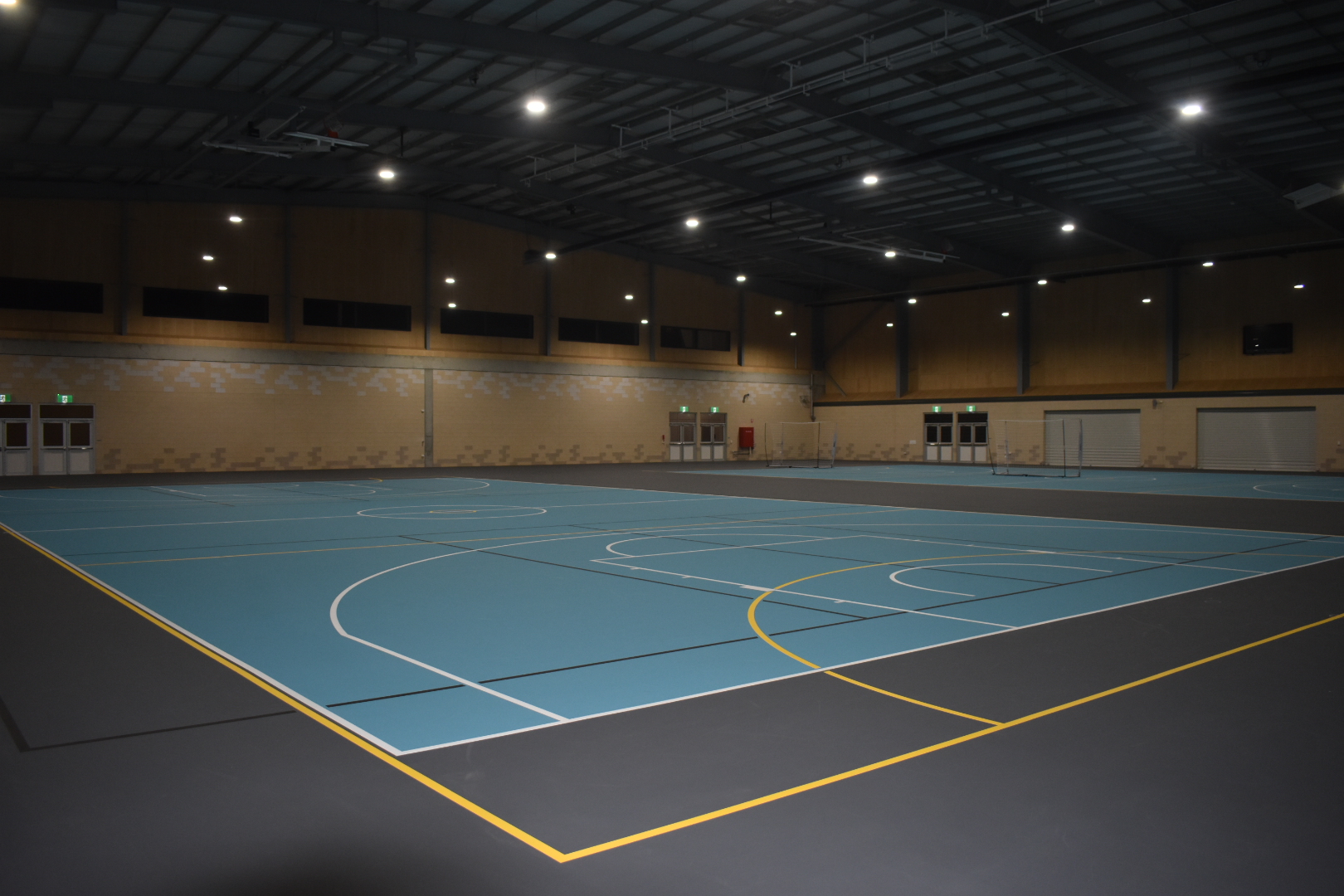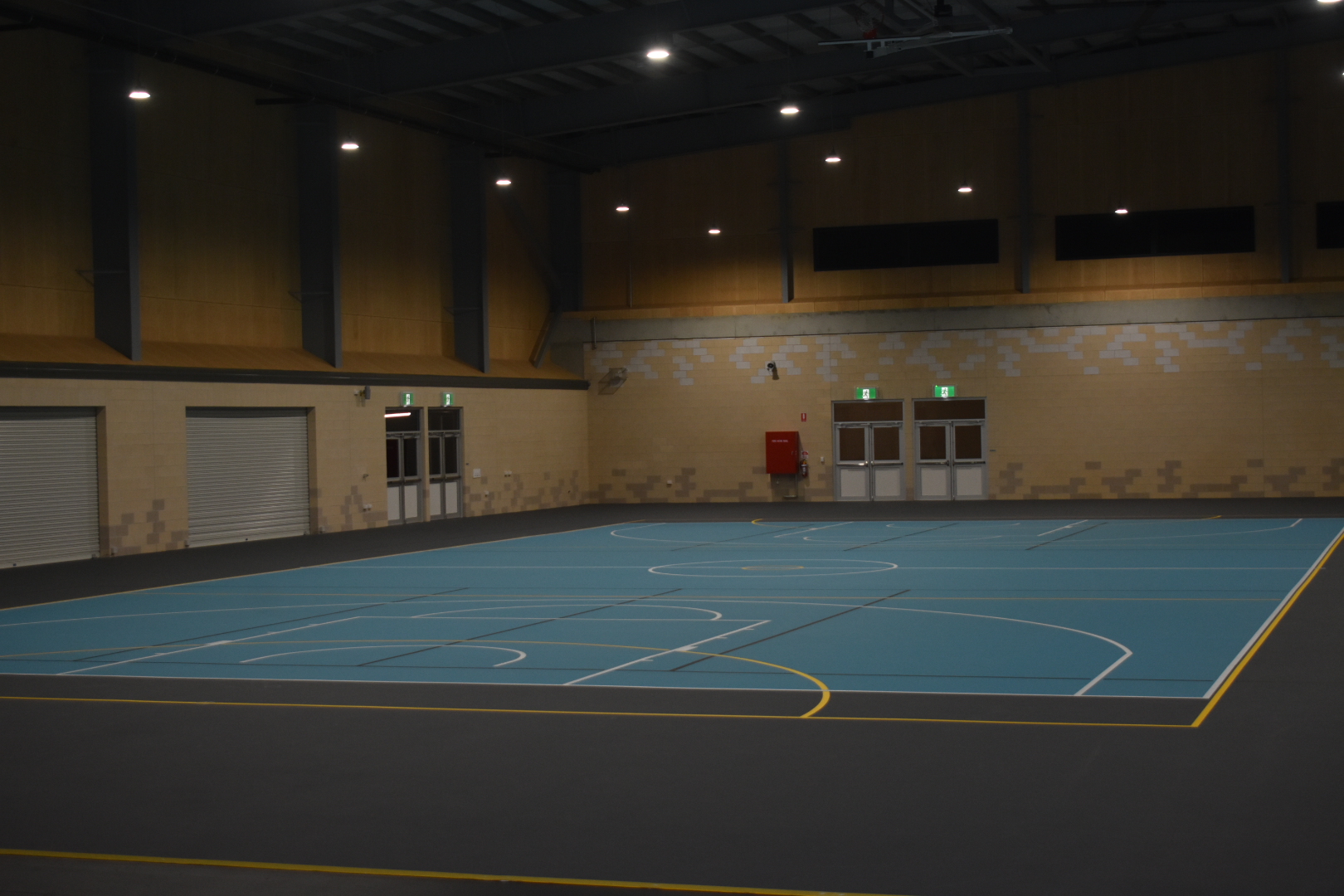 Directions to Venue
Google Maps
The venue address is 18 Parkway Avenue, South Ripley. Once at your destination on Google Maps, turn into the gate on the left with the outside and double storey carpark.
Directions Video
Laws of The Game
Ipswich Futsal enforces the FIFA Futsal Laws of the Game (pdf) where applicable, with the addition of all slide tackles being prohibited.
Some of the main laws that players should be aware of when playing futsal are as follows:
Referees are to show the four (4) second count for kick-ins, corners and goalie possession.